14-Feb-2014
Rovio announces Angry Birds Stella
---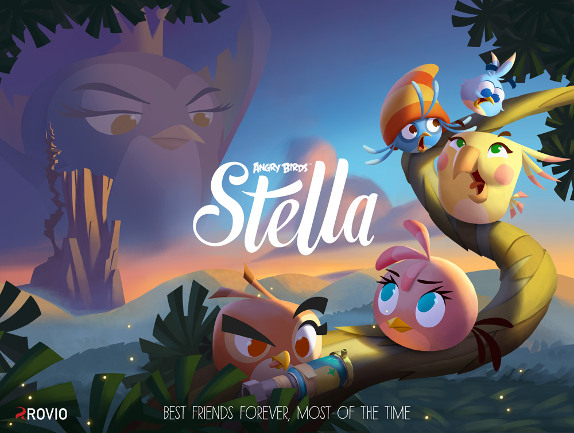 Rovio introduced a Pink Bird named Stella in the Angry Birds seasons. The company has just announced Angry Birds Stella, an upcoming game in the Angry Birds franchise aimed at female fans. This include the main Stella bird and her group. Looks like the story would revolve around them with a similar style of Angry Birds gameplay. The game is all about inspiration, empowerment and other real issues, without forgetting entertainment and quirky fun, says Rovio.
Regarding the game, Mikael Hed, CEO of Rovio Entertainment, said,

Angry Birds Stella is breaking the mold by introducing strong, passionate characters who really stand for something, while adding plenty of action and reality into the mix. The Angry Birds Stella story will live and evolve across physical and digital, bridging them in fun and innovative ways. Stella and her friends are here to stay, with plenty of adventures ahead of them.

Rovio plans to introduced new merchandise based on Angry Birds Stella, such as games, toys, books and other retail products soon. It did not announce the launch date of the game or which platforms it would release first. It should be available for all the leading mobile platforms when it launches.