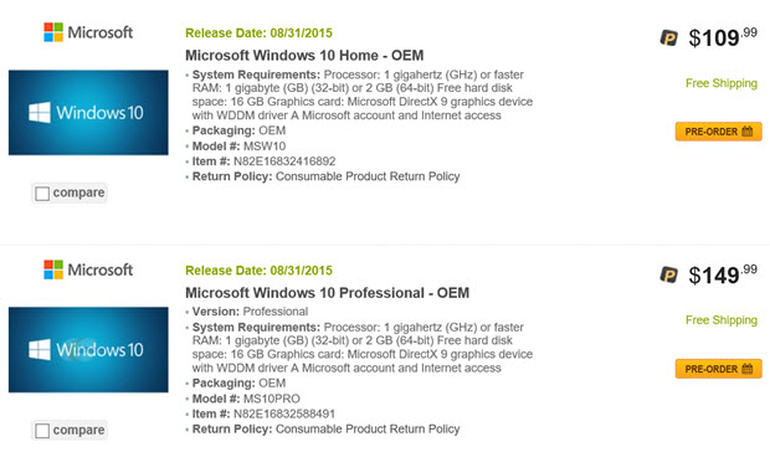 Microsoft announced earlier today that the next iteration of Windows, the Windows 10 will be available on July 29th. In related news, online retailer Newegg.com has leaked the pricing for OEM copies of the Windows 10 and Windows 10 Pro operating systems.
The leak that was first reported by Zdnet, states that Windows 10 will be available for purchase on August 31, according to a page on the retailerís site. An OEM copy of Windows 10 Home will cost $109 while an OEM copy of Windows 10 Professional will cost $149. Windows 10 will be released in 190 countries and 111 languages.
There are different editions of Windows 10 that includes, Windows 10 Home, Windows 10 Pro, Windows 10 Enterprise and Windows 10 Education. The prices for the Windows 10 packages are $10 higher than Windows 8 and Windows 8 Pro when they were launched. Windows 10 will come as a free update to Windows 7 and Windows 8.1.