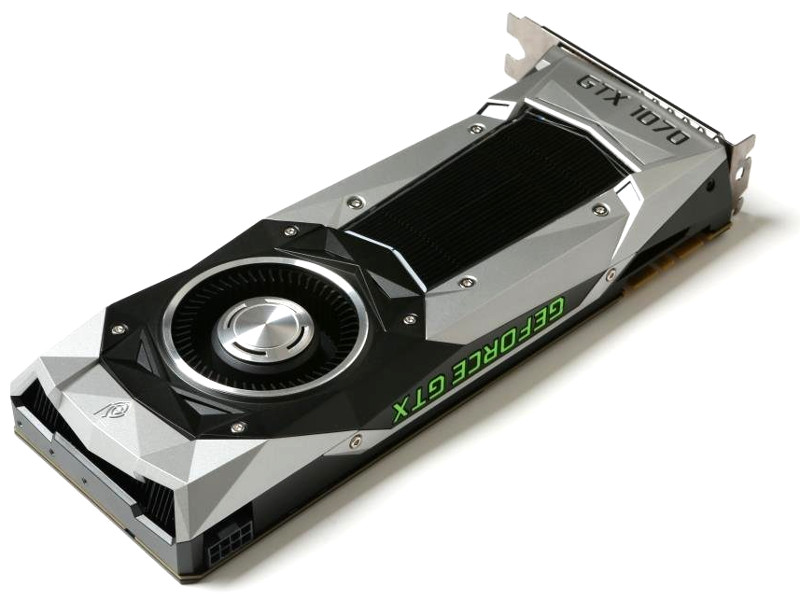 NVIDIA introduced GeForce GTX 1070, along with the flagship GTX 1080 last month. The Zotac GeForce GTX 1080 went on sale in India a couple weeks back, today the Zotac GeForce GTX 1080 Founders Edition is now available for purchase in India through several retailers. It is based on new Pascal architecture and is built on TSMC's 16nm FinFET process.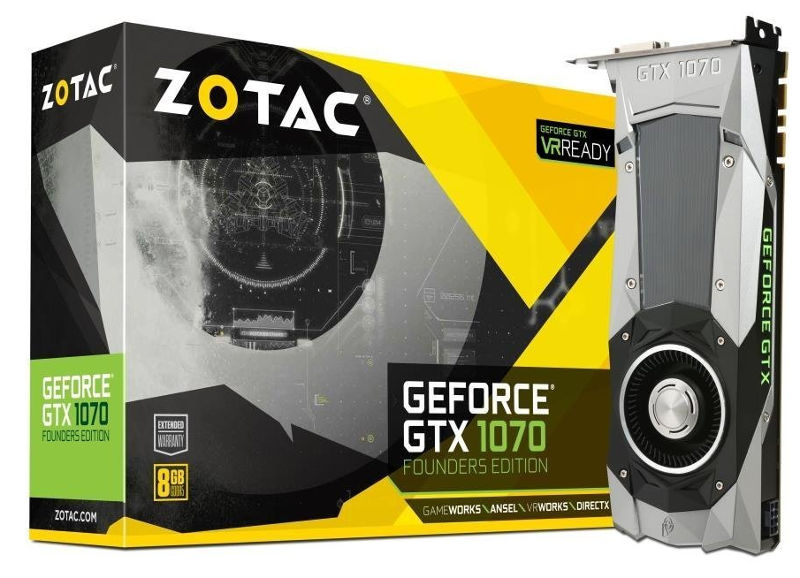 It has support for DirectX 12 and Vulkan graphics APIs delivering the performance required for immersive VR. The new smaller chip design uses less power and emits less heat, enabling a higher core clock speed which is key for increasing performance.
GeForce GTX 1070 GeForce GTX 970
GPU Architecture
Pascal Maxwell
Frame Buffer
8GB GDDR5 4GB GDDR5
Memory Type- Speed
8 Gbps 6 Gbps
Boost Clock (MHz)
1683 MHz 1178 MHz
Memory Bandwidth (GB/sec)
256 224
CUDA Cores
1920 1664
Manufacturing Process
TSMC 16nm TSMC 28nm
The Zotac NVIDIA GeForce GTX 1070 Founders edition is priced starting at Rs. 40,800 (MSRP) and is available for purchase from
, MD Computers (Kolkata) , Prime ABGB (Mumbai) and other retailers. Other OEMs are also expected to release it soon.