Lenovo n Ericsson: Mobile Laptop - HSPA Module
Lenovo and Ericsson just completed a deal under which Lenovo laptops will have inbuilt HSPA (or High-Speed Packet Access) modules. What that means is that Lenovo laptops will have internet connection anywhere where there is mobile signal, which is everywhere except the middle of Pacific Ocean and the London Tube. Speeds mentioned were 14.4Mbps for download and 2Mbps for upload.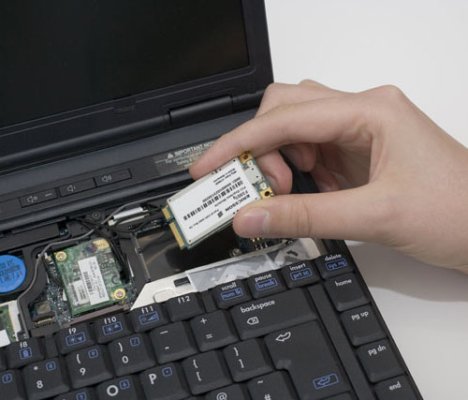 There can be little doubt that other laptop brands will follow Lenovo steps. The idea of internet anywhere, anytime sounds too irresistible. It gives manufacturers a very good excuse to dismiss all laptops without HSPA as obsolete and in need of an upgrade. Around the globe, 24/7 internet access will inevitably become a standard, very much like Wi-Fi is today.