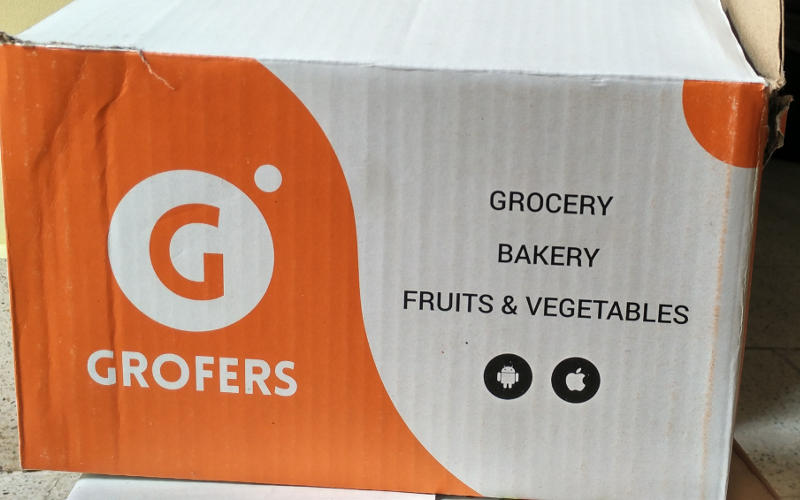 Gurgaon-based hyperlocal grocery and fresh food delivery platform Grofers has reportedly acquired Bengaluru-based food delivery app SpoonJoy and B2B logistics service provider Townrush. The terms of the acquihire were not disclosed.
In a Times of India report, co-founder and CEO of Grofers Albinder Dhindsa said that they were able to onboard the SpoonJoy team entirely, and is picking some of the employees at Townrush. Both these businesses will be discontinued going forward as Grofers is not looking to get into the spaces the two companies were in.
Dhindsa did not respond to our emailed queries for a confirmation. Phone calls to executives at SpoonJoy and Townrush were not answered till the time of writing this report.
Spoonjoy had raised a seed funding round in December 2014 from Abhishek Goyal, Mekin Maheshwari, Sachin Bansal and Sahil Barua and raised a $1 million (roughly Rs. 6.4 crores) Series A on May 1, 2015 from SAIF Partners. The startup had run out of funds, and ceased its operations in Delhi and Bengaluru earlier in October.
Townrush was founded in 2015 by Tushar Bisht, Saurya Prakash Sinha, and Saurya Prakash Sinha, and had secured an undisclosed amount in seed funding from Lightspeed Venture Partners in July. The startup had reportedly shut down its operations as it failed to raise funds, and was unable to pay salaries.
Both the startups failed to secure follow-on funding rounds, thus failing to keep their operations afloat, leading to layoffs and consolidation to larger, capitalised players in their space.
Grofers has raised $45 million (roughly Rs. 292 crores) from Sequoia Capital and Tiger Global Management so far, and is currently present in 26 cities in India.
Over 25 startups are operational in India in the B2B hyperlocal delivery space, some of the largest funded players in the, include Roadrunnr, Parcelled, Shadowfax, Pickingo, Opinio, and Grab.