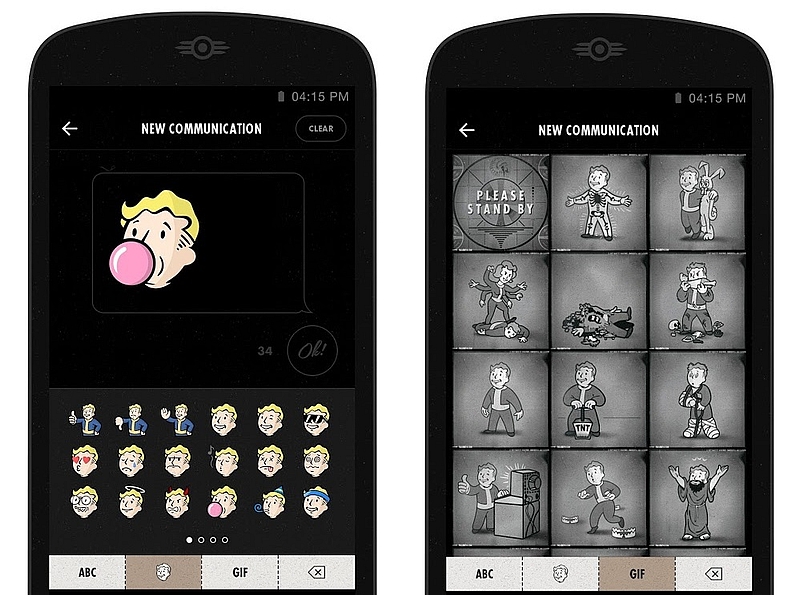 Bethesda Softworks, a video game publisher, has launched a new chat app dubbed Fallout C.H.A.T for both Android and iOS users. The app comes days ahead of the November 10 launch of much anticipated video game Fallout 4.
As per the company, C.H.A.T stands for Communications Hub And Transmitter, with which users can chat with each other using the 60 Fallout 4 emoji characters and animated gifs featuring the Vault Boy character. Users would at first need to compose a 'new communication' message, which can be a mix of letters and emojis, or gifs, and can then send it to the receiver using the communications channels installed on your Android or iOS device, such as Hangouts, Messenger, WhatsApp, Gmail, Yahoo Mail, Facebook, Twitter, and others.
The new app is available to download for free from both the App Store and Google Play. It is compatible with iOS 8.4 and Android 4.2 Jelly Bean and later mobile OS versions. The app weighs 94MB and 35MB for iOS and Android users respectively.
Earlier this month, Fallout 4 Pip-Boy Edition was made available for pre-orders in India at a price tag of Rs. 12,999. In comparison, the standard edition of the game across all platforms is available for pre-order for Rs. 3,999.
In June this year, Bethesda brought its Fallout Shelter gaming app to iOS devices. The app reached Android in August. The game lets you manage a nuclear shelter known as a vault and ensuring your inhabitants are taken care of.
On launch on iOS, the Fallout Shelter became the top downloaded game in 48 countries and the top downloaded app of any kind in 25 countries. Fallout Shelter also became the third-highest grossing apps during its first week on the App Store, overtaking King's Candy Crush. It also was one of the top five top-grossing games on the App Store in 37 different countries.