Creative Technologies: MiMo 710-S Mini USB Monitor
Creative Technology gives the family a new member MiMo, this 710-S, in practice, an upgrade of the previous model 710, designed for those who were looking for a small screen like the UM-740 model, which we have a review, but without too many frills and additions.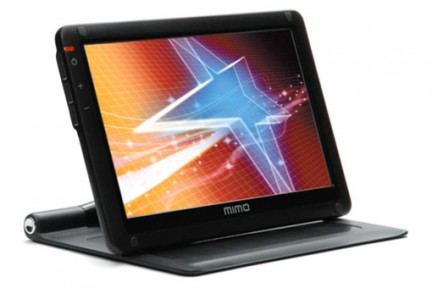 This is a mini USB monitor features a 7-inch screen, resolution 800 x 480, contrast ratio of 500: 1 and brightness of 350 cd/m2 can rotate 90 degrees, this allows him to withdraw completely better come in bags and travel bags, guaranteeing an excellent portability.
You can find MiMo 710-S here, starting from 15 August onwards at a price of $ 149.99, equal to approximately 104 euros.