BlackBerry: We're not dead yet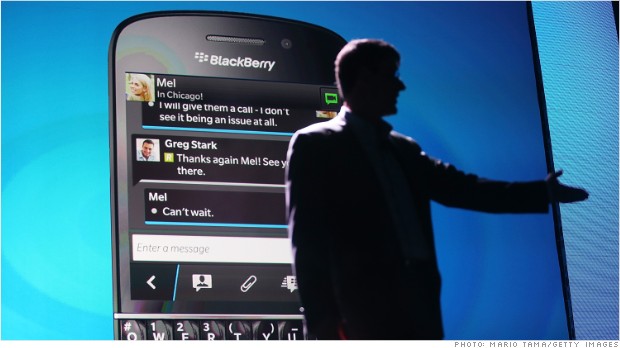 BlackBerry has appealed directly to its customers to stay loyal, publishing an open letter in newspapers around the world Tuesday that touts its technology and financial position.
The ad, published on the company's website and in 30 publications in nine countries, stresses that the embattled smartphone maker has substantial cash on hand and no debt.
The letter also talks up Blackberry's social network, security features and corporate appeal.
"You can continue to count on BlackBerry," the letter declares.
What the ad does not mention is that Blackberry is for sale and has received a preliminary $4.7 billion buyout offer from Fairfax Financial.
"These are no doubt challenging times for us and we don't underestimate the situation or ignore the challenges we are facing," the ad acknowledges. "We are making the difficult changes necessary to strengthen BlackBerry."
The proposed deal from Fairfax came just three days after BlackBerry (BBRY) announced a brutal preliminary quarterly financial report, including a $1 billion loss and plans to lay off about 4,500 employees.