Asus PadFone 2 successor to debut at MWC, 1 million PadFone 2 units shipped: Report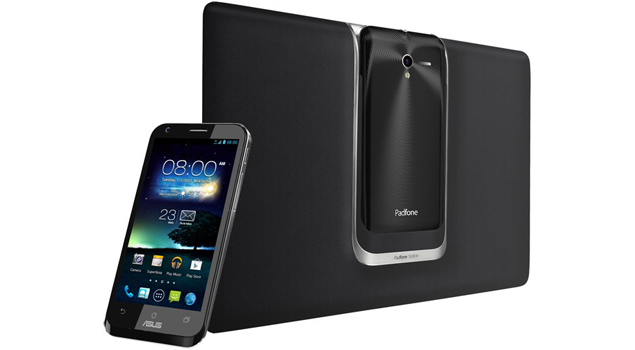 The unique smartphone-tablet hybrid from Asus dubbed as the PadFone was launched in September last year and the successor to the device debuted a month later in October. Now Digitimes is reporting that Asus is ready to introduce the third generation in the PadFone series.
According to the report, the company is expected to unveil an upgraded version of the PadFone at the Mobile world congress scheduled to take place in Barcelona from February 25-28. Additionally, the Taiwanese manufacturer is also planning to give us a glimpse of other smartphones with larger displays.
There aren't any details as far as specs, pricing and availability for the PadFone 2 successor are concerned at the moment but we'd hope to see full-HD displays along with Android Jelly Bean and a quad-core S4 processor to say the least.
Speaking of the PadFone 2, the device has sold 1 million units worldwide since its debut three months ago and shipments still continuing according to the Taiwanese supply chain makers.
The Asus PadFone 2 was launched in October at a price ranging between $620 (Rs. 32,739) and $750 (Rs. 39,607) for the smartphone alone and the entire combo costing an additional $210 (Rs. 11,089).
The smartphone sports a 4.7-inch screen with a 720p Super IPS+ panel coated with Corning Fit Glass. This is an upgrade from the previous generation PadFone that came with a 4.3-inch screen. You can further increase the screen size by using it with the Padfone docking station, that gives you a 10.1-inch 1280x800 IPS display.
Other features include Android 4.0 a 13-megapixel rear camera with an f/2.4 BSI sensor from Sony, which supports 1080p at 30fps, a front-facing 1.2-megapixel camera, a 1.5GHz Qualcomm Snapdragon S4 Pro quad-core processor with 2GB RAM and a 5,000mAh battery.
The hybrid also flaunts NFC capabilities, comes with a 2,140mAh fixed battery and offers 50GB of Asus WebStorage for two years. The device uses micro-SIMs and a new 13-pin connector compatible with Micro-USB and MHL, replacing the earlier 40-pin one.
Some of the company's products this year include the Windows 8-based 10.1-inch tablet, VivoTab Smart ME400 and Transformer Book, a fully featured notebook with a detachable tablet, the Transformer AiQ, the 7-inch Android Jelly Bean tablet, MeMO Pad ME172V and the yet-to-be-launched 11.6-inch Windows 8 tablet, VivoTab TF810 in February.