ASUS-Lamborghini VX5 notebook with a highly-styled chassis meant to mimic the aggressive lines of the Lamborghini Reventón supercar. As well, the notebook will be the first to ship with a 1TB solid state drive (SSD). Like the 16-inch VX5 introduced at CES earlier this year, the notebook otherwise sports an Intel Core 2 Quad CPU of unspecified clock speed and 4GB of RAM.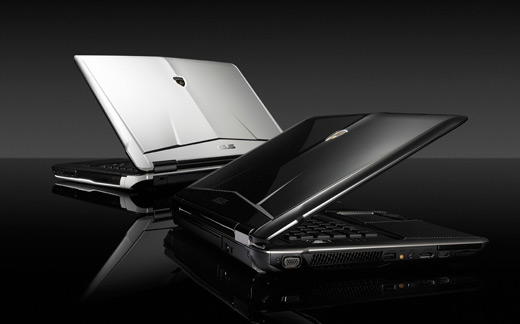 There is a TwinTurbo mode that can be turned on with a single button that will accelerate the performance of both the CPU and GPU. The latter is an NVIDIA GeForce GT 130M chipset with 1GB of dedicated video memory onboard, allowing for smooth, 1080p high-definition video playback as well as gaming at higher resolutions
The Lamborghini edition also differs from the pedestrian VX5 with a new keyboard that illuminates automatically with in low-light conditions. There is also a standard Blu-ray disc optical drive. ASUS has not announced the price or the release date of the Lamborghini-edition VX5.