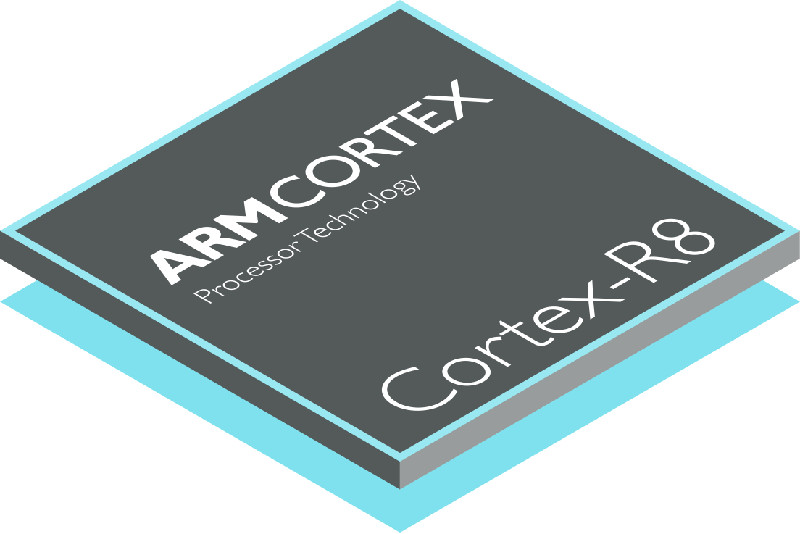 ARM Cortex-R8
ARM has introduced Cortex-R8, itís latest quad-core real-time processor IP based on ARMv7-R architecture. ďARMís latest real-time CPU will enable chip designers to double the performance of ARM-based modem and mass storage device SoCs, offers the low latency, high performance and power efficiency demanded by future 5G modems and mass storage devices,Ē said the company.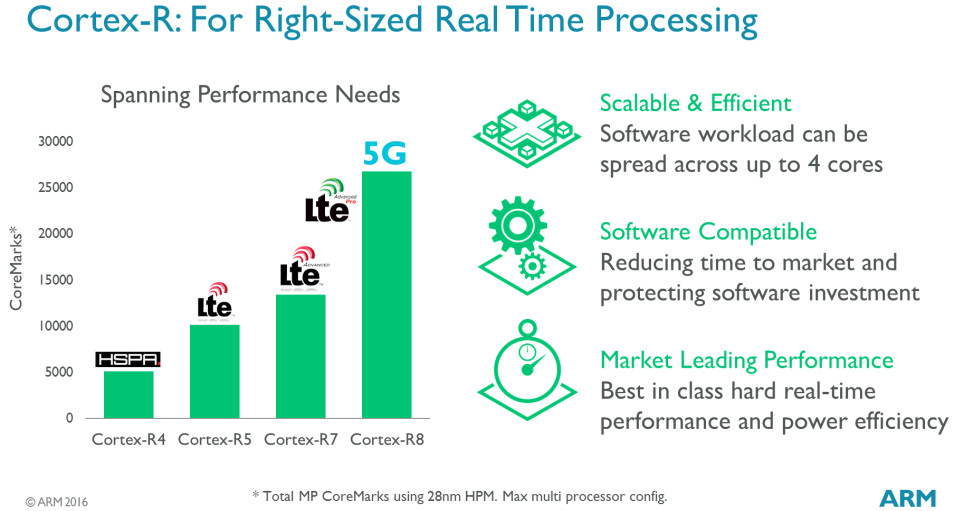 ARM Cortex-R8 Real-time Processing
Highlights of ARM Cortex-R8
Designed for implementation on advanced silicon processes with an emphasis on improved energy efficiency, real-time responsiveness, advanced features and ease of system design.
Provides a flexible local memory system that supports large Tightly Coupled Memory (TCM), local shared memory, a shared coherent peripheral port, and a per core fast path port enabling SoC designers to reach the most demanding real-time requirements within constrained silicon resources.
Features an 11-stage, superscalar, out-of-order pipeline with advanced dynamic and static branch prediction, dynamic register re-naming and non-blocking Load-Store Unit.
Provides an integrated Generic Interrupt Controller (GIC), Snoop Control Unit (SCU) and timers to further reduce latency and enable symmetric multiprocessing in a dual core configuration.
Has enhanced error detection and correction capabilities to ensure data integrity.
Features flexible MP1, MP2, MP3 or MP4 core configurations, with the option of a lock-step configuration with redundant processor, Symmetric Multi-Processing (SMP) and Asymmetric Multi-Processing (AMP).
The ARM Cortex-R8 is available for licensing now and silicon is expected in 2016.
Commenting on the new processor, James McNiven, general manager, CPU Group, ARM, said:
5G will revolutionize mobile communications as it delivers the ability to significantly increase data rates, offering a far better mobile experience. The Cortex-R8 is the most powerful real-time CPU available and its unrivalled performance will make it instrumental in the creation of 5G modems. It will form the communications heart of future smartphones, tablets, connected cars and IoT.