Apple has issued a voluntary recall for some international two-prong AC wall adapters designed for use in Argentina, Australia, Brazil, Continental Europe, New Zealand and South Korea. The company has taken this action over a rare risk of adapters breaking and causing an electric shock.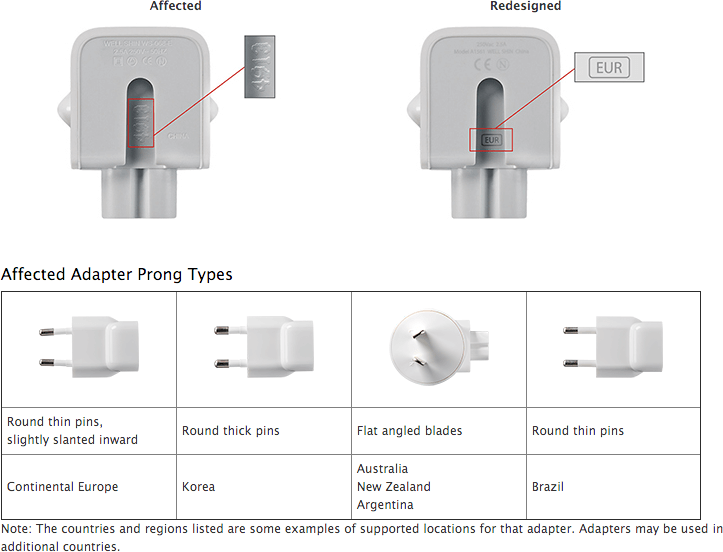 Apple said that these wall plug adapters were shipped with Mac and certain iOS devices between 2003 and 2015. The company even mentions that users of its World Travel Adapter Kit may also be affected. Apple says that it is aware of 12 incidents of broken adapters around the world. In order to identify if your wall plug is affected or not, users will have to check the inside slot where it attaches to the main Apple power adapter. The affected wall adapters will have "either four or five characters, or no characters, on the inside slot". Those with an affected adapter can exchange it at a local Apple Store, request one online or contact Apple Support for help.
The company assured that wall plug adapters, including those designed for Canada, China, Hong Kong, Japan, United Kingdom, and United States and Apple USB power adapters are not affected by this program.