Agile Technologies announces the availability of 576MB Rambus RDRAM® SORIMM™
576MB RDRAM®, 160 pin SORIMM, 800/1066MHz
02/08/2005
:
Agile Technologies, an industry leader in high-end standard and custom memory subsystem solutions, announces the availability of its 576MB (256Mx18) 160 pin SORIMM™. This is the industries highest density SORIMM™ currently available.
The module is utilizing sixteen 288Mb monolithic RDRAM® devices, suitable for use in a broad range of applications including computer memory, graphics, video, and any other application where high bandwidth and low latency are required. The use of Rambus Signaling Level (RSL) technology permits up to 1066 MHz transfer rates while using conventional system and board design technologies. The architecture of RDRAM devices allows the highest sustained bandwidth for multiple, simultaneous randomly addressed memory transactions. System oriented features for mobile, graphics and large memory systems include power management, byte masking, and x18 organization. The two data bits in the x18 organization are general and can be used for additional storage and bandwidth or for error correction.
Agile Technologies' modules offer the reliability, high performance and large memory capacity required by demanding communications equipment manufactures.
System Overview
The Agile Technologies AT3NK18GUQ3200 RDRAM 160 pin SORIMM™ consists of sixteen 288Mb RDRAM® devices. Each device is organized as 512Kx18x32 devices in 92 ball WBGA package. Serial Presence Detect (SPD) via a 256x8 serial EEPROM is supported.
Key Features

High speed of 1066MHz and 800MHz per pin

160 edge connector pads with 0.65mm pad spacing

Maximum module PCB size : 67.6mm x 33.25mm x 5.500mm (2.66" x 1.31" x 0.21")

Each RDRAM device has 32 banks

Gold plated edge connector pad contacts

Serial Presence Detect(SPD) support with EEPROM

Operates from a 2.5 volt supply (± 5%)

Low power and power down self refresh modes

Separate Row and Column buses for higher efficiency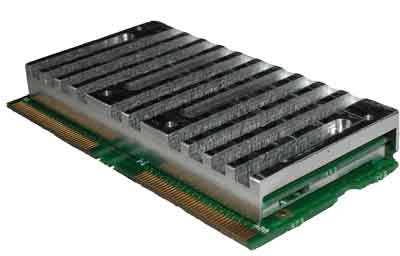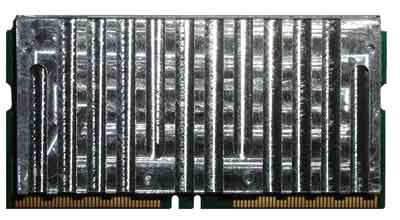 About Agile Technologies
Agile Technologies, Inc. is a leading provider of Embedded Subsystem Solutions. Agile Technologies offers custom design, manufacturing, and test solutions as well as a comprehensive line of Modular Subsystem Solutions, based on DSP, µC, RISC, DRAM, SRAM, Flash, ASICs, and other technologies for systems that need high speed, high density and extended temperature-range solutions.