23-Mar-2012
Adobe releases Photoshop CS6 Beta
---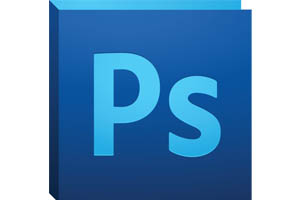 Adobe has release the beta version of Photoshop CS6 today. With a host of new features, Photoshop CS6 promises to deliver better performance on existing hardware. Adobe promises near-instant results when using tools such as the Liquify Tool, Warp and Transform due to an improved performance engine that Photoshop CS6 runs on.

The new version of Photoshop sees changes in UI, along with the addition of never before seen features such as the Move Tools and Content Aware Patch tool. Adobe also seems to have focused on the Blur Tool and made significant improvements in the way the software handles the addition of blur to images.

"Photoshop CS6 will be a milestone release that pushes the boundaries of imaging innovation with incredible speed and performance," said Winston Hendrickson, vice president products, Creative Media Solutions, Adobe. "We couldn't wait to share this beta of Photoshop CS6 with our customers and are looking forward to hearing from them and seeing the ways they are incorporating the beta into their daily creative workflows."

The new version of Photoshop has been highly anticipated in the artistic community, with Adobe having made sure they listened to what the customers wanted. Enhancement of tools that are photography specific seems to be the most talked about achievement for the new version, but we will know that for sure once we put the new demo through its paces in our hands-on.

The beta version, which offers full functionality, is available for download from the Adobe website (for Mac and PC). While the pricing for the full version has not yet been announced, Adobe has said that Photoshop CS6 will be included in the Adobe Creative Cloud package that can be availed for $50 a month subscription fee.