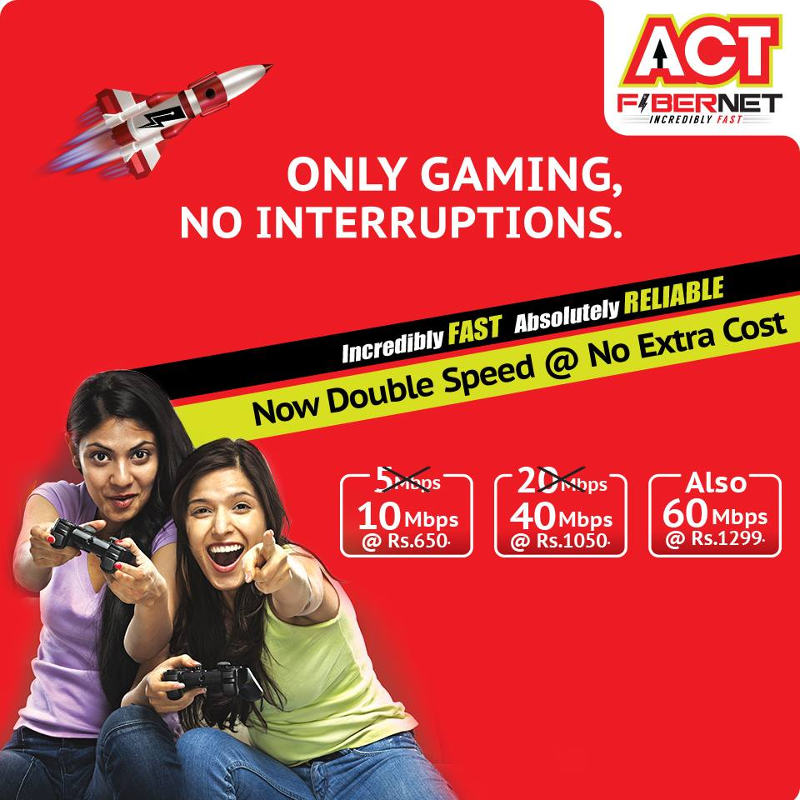 ACT (Atria Convergence Technologies Pvt. Ltd.), popular for its Fiber Optic broadband has reduced their tariffs for their ACT Fibernet customers in Hyderabad. The 100GB plan now costs Rs. 1,999, compared to the previous rate of Rs. 2,799 and there is a new 60GB plan for Rs. 1,299. It has also doubled the speed for customers using 5Mbps and 20Mbps plans to 10Mbps and 40Mbps, respectively without extra cost. Even speed post the FUP limit have been increased in these plans.
New ACT Fibernet plans for Hyderabad
These plans are currently available only for Hyderabad currently and are effective starting from today, September 8th. It is not clear when the company will revise tariffs for other cities.