464 GB storage, Wireless HD beaming, Harmon Kardon sound, 21 MP OIS Camera, Dual sim, & Waterproof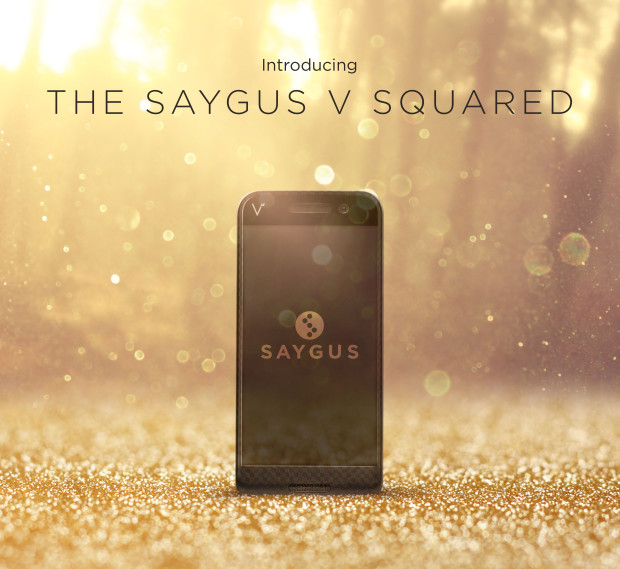 The Saygus V SQUARED is a massive disruptor in the smartphone industry. We are bringing you the world's first no-compromise smartphone. Boasting 15 exclusive features and technologies new to the market in one device. The V SQUARED features technology such as lag free wireless HD beaming, which allows you to wirelessly stream any content from your phone to any HDTV. The V SQUARED has up to 464GB of localized storage, waterproof technology and much more.
When comparing other smartphone's features and tech head to head with the Saygus V SQUARED, the contrast is stunning. With Saygus, you and your device will be at the forefront of mobile technology wherever you are. Think that's pretty cool? Check out what the V SQUARED is packing:
Nearly half a Terabyte of Storage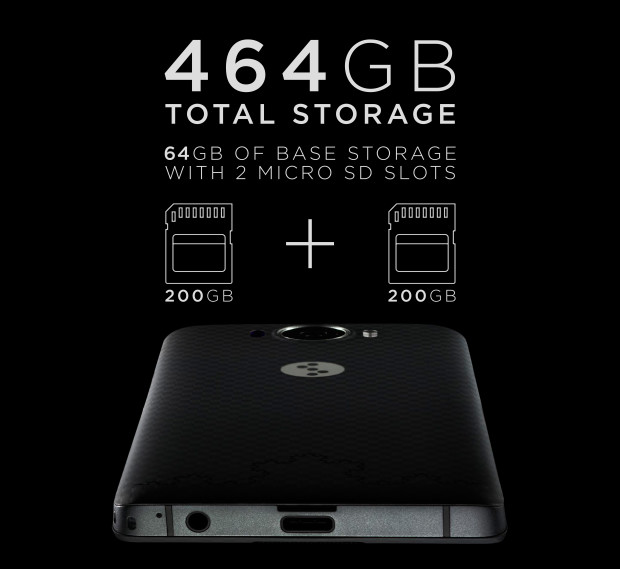 We engineered the V SQUARED with the highest-end components and materials. Beginning with Qualcomm's 2.5 Ghz Quad Core Snapdragon Processor sporting 64 GB of on-board flash storage and dual Micro SD card slots that add another 400 GB of expandable storage. That's 464 GB of storage right in your hand! What will you do with all that space?
Waterproof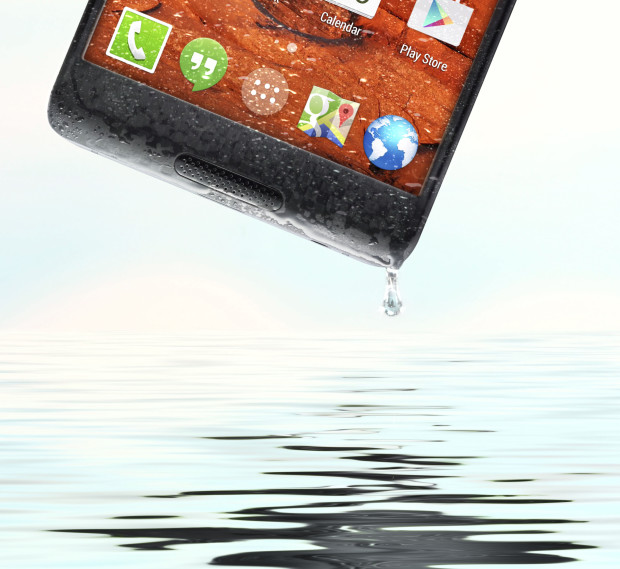 Everyone hates it when they get their phone wet and you lose everything on your device. For this reason we have designed the V SQUARED with circuit-board level IPX7 waterproofing that keeps your phone safe under 1' of water for 30 minutes. Go ahead, have a little fun with your V SQUARED!
Picture Perfect
Life is about sharing. Share experiences through pictures that engage the senses. The V SQUARED brings to you the very best with its 21 MP OIS (Optical Image Stabilization), auto-focus rear camera. Oh, and did we mention that it's capable of shooting 4k video? Because it does. Well if that wasn't enough we didn't stop there, the front facing 13 MP auto-focus camera with OIS allows you to take your selfie game to new heights. So what are you waiting for? Take your best shot!
Listen to this...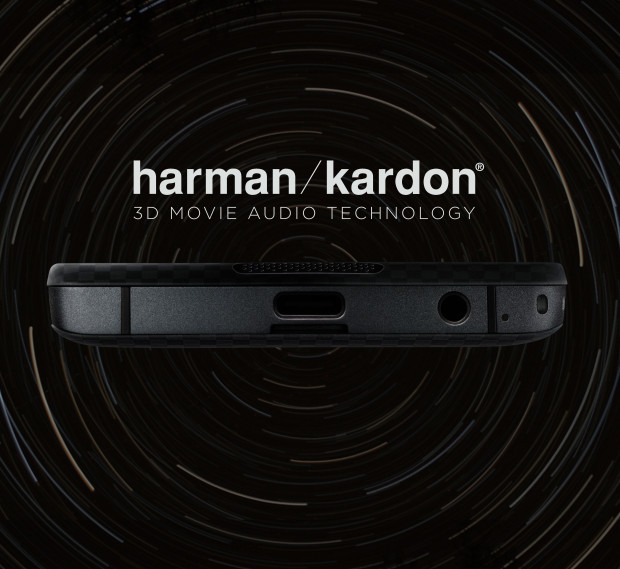 We teamed up with Harman Kardon to bring the V SQUARED a 3D audio experience. Whether you are listening to your favorite songs and/or watching movies and playing games the sound from the V SQUARED is meant to impress. Harman Kardon's 3D movie viewing audio is particularly stunning as it captivates your listening senses and convinces your mind that you are in a high-fidelity movie theatre. You could get used to that couldn't you?
Go Big. Lag Free.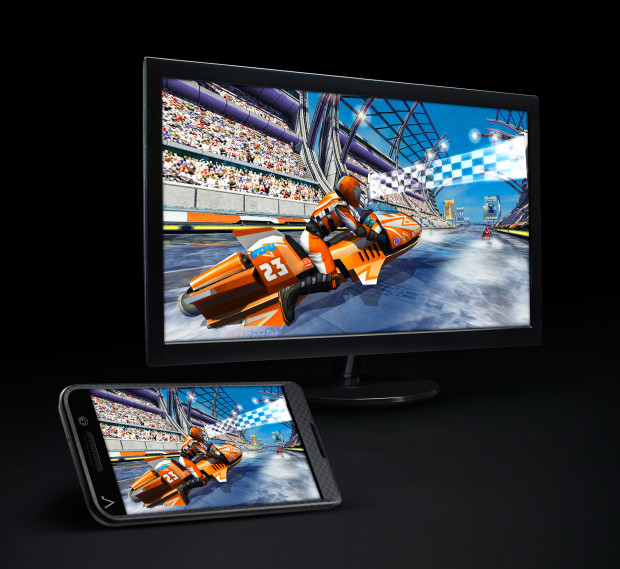 The creators of HDMI have teamed up with Saygus to bring you wireless HD beaming. What is that you may ask? This new technology lets the user send HD video wirelessly to any monitor or TV through a 60 Ghz dongle. Providing individuals and businesses with a new wireless viewing and presenting experience in wireless HD, the first of its kind. And because it's 100% lag free, you can take your gaming to the big screen with confidence.
And the list goes on:
10 more exclusive features and technologies new to the market
• World Phone: GSM/CDMA/LTE
• 3100 mAh Amprius Removable Battery
• Side Fingerprint Scanner Technology
• Sunlight Viewable Arctic Link lll
• Edge-to-Edge Borderless Screen Lens - 5" 1080p FHD Display
• Advanced Power Saving Chipset for 50% Improved Battery Life
• Wireless Inductive Power Charging (Qi)
• Noise Canceling Cypher Sound Technology
• Fractal Antenna Technology
• Armored Online Mobile Security
Take your pick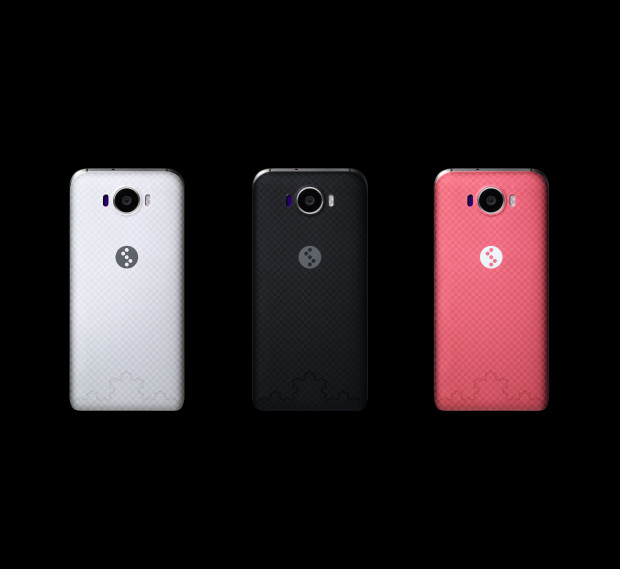 he Saygus V SQUARED is available in 3 colors. White, Gray, Pink.
Take your pick from one of the great packages on the right.