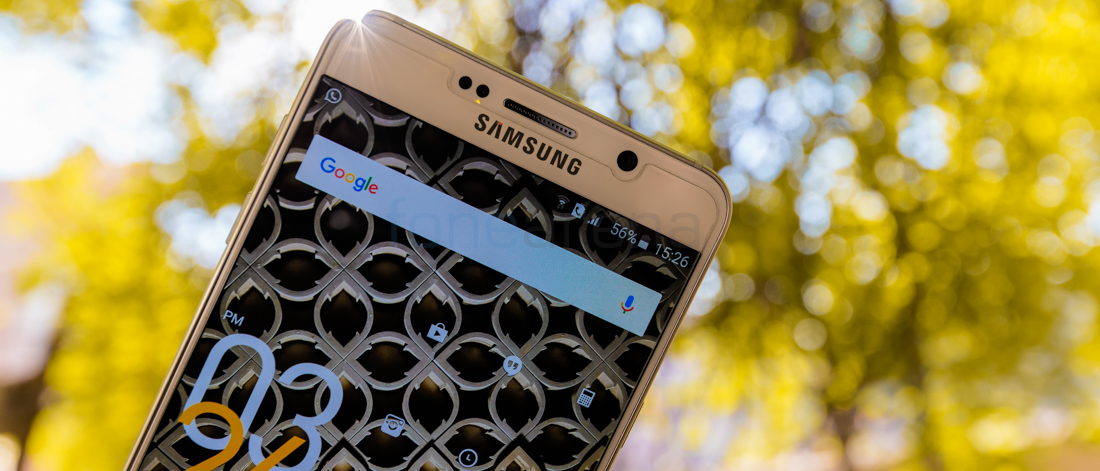 Samsung has reported its earnings for Q4 2015, in which the company has made operating profit of 6.14 trillion won ($4.4 billion) for the quarter that ended December 31, 2015. It reported revenues of 53.32 trillion won ($50.8 billion) and net profit of 3.22 trillion won (US$ 2.7 billion), down 39.7% year-on-year. It reported 200.65 trillion won ($165.90 billion) in revenue and 26.41 trillion won ($21.84 billion) in operating profits for the whole 2015.
It aims to focus on strengthening the competitiveness of its software, along with hardware, services and wearable products in the mobile business. For the consumer electronics business it plans to expand Smart Home era with diverse IoT-enabled products.
IM sector posted 25 trillion won consolidated revenue and 2.23 trillion won operating profit for the quarter. "Slight QoQ decrease in smartphone shipments is due to a year-end inventory adjustment and an increased portion of the mid to low-end products that led to the decline in sales, while a seasonal increase in marketing expenses slightly impacted profit," said Samsung.
As for tablets, quarterly shipments and sales increased due to seasonal demand and steady sales of the Galaxy Tab A and Tab S2.
Samsung is expecting slowing demand for smartphones and tablets due to seasonality in Q1 2016. In spite of slowing shipments of smartphones, an enhanced product mix with the introduction of new line-ups, such as the Galaxy A (2016) series will stabilize sales and profitability, believes the company.
In 2016 it expects single-digit percentage growth in both the smartphone and tablet categories amid softening demand and intensifying competition. It will focus on increasing smartphone shipments, release competitive devices and an optimized product portfolio this year.
It aims to reinforce its market leadership and drive growth with differentiated and innovative premium products and will release competitive product line-ups in mass market segment. Due to an expected slowdown in the smartphone display market in the first quarter, Samsung said that it will concentrate on reinforcing cost competitiveness and help other companies use their displays for new products.