OnePlus CEO Liu Zuohu aka Pete Lau has confirmed on weibo (via) that the OnePlus 2 smartphone will come with dual SIM support with dual standby. However, he did not confirm if the OnePlus 2 will have a microSD card slot, which the OnePlus One lacks. Since we have seen are several smartphones with hybrid SIM support that lets the second SIM slot double up as a microSD card slot when required, there might be a possibility of this too.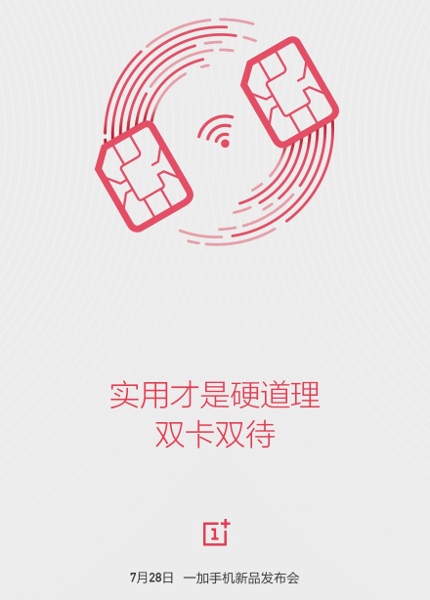 In a reddit AMA, OnePlus's Carl Pei confirmed that there will be Europe/Asia, North America and China versions of the smartphone with much better band support than last time. 3300mAh battery and a smaller body were also confirmed in the AMA. We already know that the OnePlus 2 will come with improved Qualcomm Snapdragon 810 v2.1 SoC, feature a USB Type-C connector, 4GB of LPDDR4 RAM and most advanced fingerprint sensors which is faster than Apple's TouchID.
Recently the CEO said that the phone will be priced lower than $450. OnePlus 2 will also get a new and improved invite system. The OnePlus 2 will be announced on July 27th at 7:00 PM PT (July 28th 7:30 AM IST) in a virtual reality event. OnePlus cardboard will go on sale today in India on Amazon.in.