Nokia n97
is an Nseries handset, but the N97 carves a new space in the otherwise blurred realm between smart phone and laptop - a product built on a foundation of rock solid mobile principles, Nokia innovations, and tangible new technologies, pushed to the extreme and embodied in a slimline pocket shell.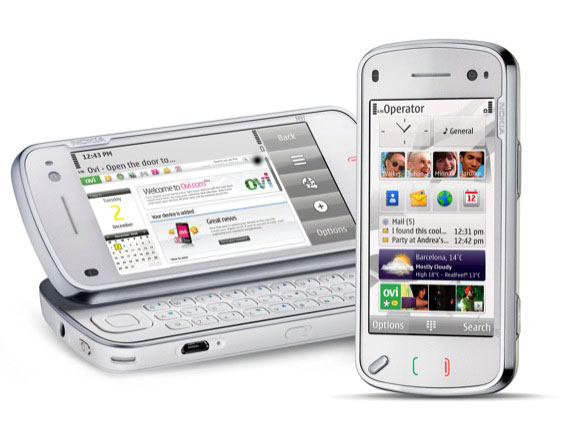 The feature list about the phone is as follows
The most stand-out feature of the N97 is its full QWERTY keyboard, hidden behind a 3.5-inch wide screen 16:9 touch display that tilts smartly above the keys. Both control methods neatly coexist and are tailored to ensure every experience, be it messaging, social, entertainment-focused or otherwise, are manageable via the most instinctive physical tool set available. The touchscreen promises to be exploited to full effect, even when inactive, courtesy of a new home screen that automatically sucks in live information via custom widgets sat on a S60 5th Edition backbone.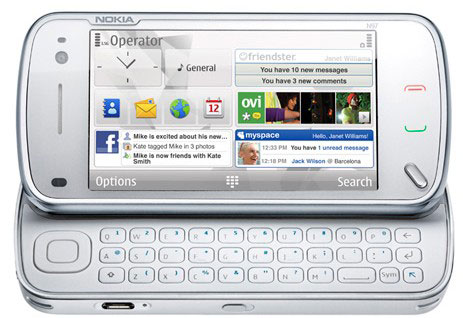 The N97 has a 32GB of on-board storage, double that of any mobile device currently in existence, and can take up to another 16GB via microSD, enabling it to become a portable multi-media computer with 48GB memory. Use this for music, movies, photos and N-Gage games or whatever you like. And an important point which should be kept in mind with multimedia mobile devices is the battery life. Nokia N97 promises to kick out up to 37 hours of music and 4.5 hours of video.(WOW)
Using A-GPS, N97 is automatically senses where it is at any given time. The benefit being that you'll be able to tap into local services with ease and share your social location with friends minus any extra fiddling or fuss.
A 5 megapixel camera with Carl Zeiss Tessar lens and dual LED flash, GPS, HSDPA, Wi-Fi, USB 2.0, stereo Bluetooth and a 3.5mm headphone jack are other features of the phone.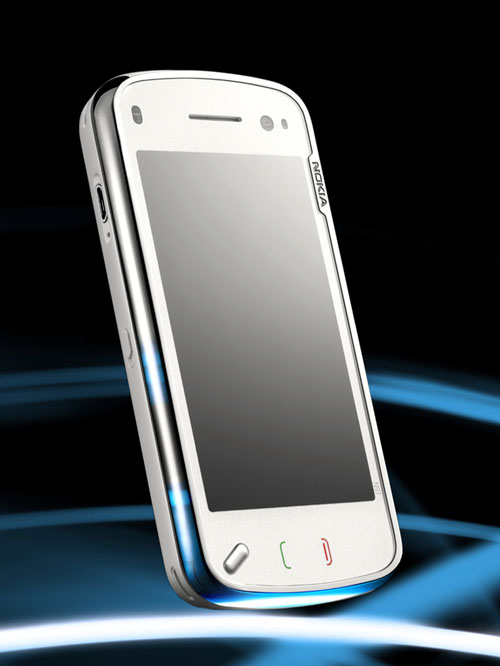 Itís expected to begin shipping in the first half of 2009 with a Ä550 ($693) price tag attached to it excluding tax and subsidies.