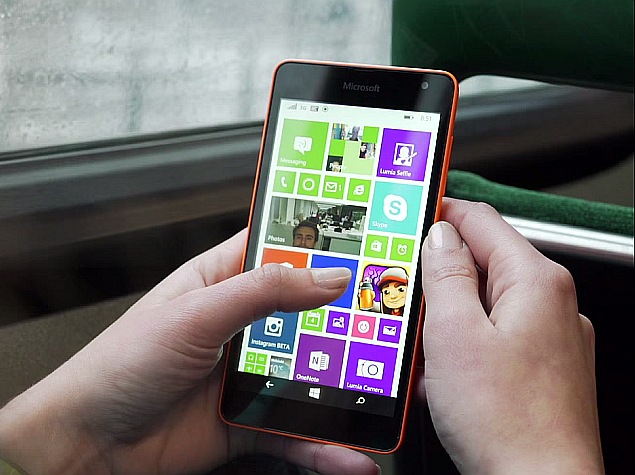 Microsoft's monthly report for app developers released last week suggests that users of low memory Windows Phone handsets download more apps than users of handsets with comparatively larger memory.
According to the report, low memory handsets (which as per Microsoft are handsets with 512MB of RAM or less), represent up to 71 percent of the total app downloads. The high memory devices only comprise the remaining 29 percent (seen below).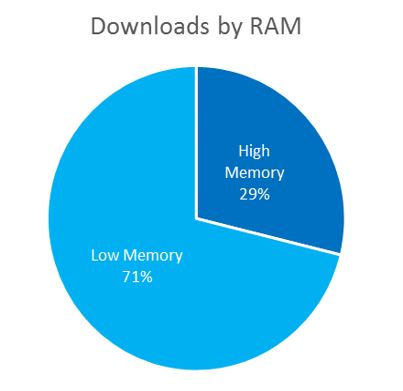 Further breaking down the data, Microsoft explains that the Lumia 520, Lumia 530 and Lumia 625 low memory handsets respectively downloaded the highest number of apps. In the high memory smartphone segment, smartphones grouped under 'Others' topped the list followed by the Lumia 920 and Lumia 925 (seen below).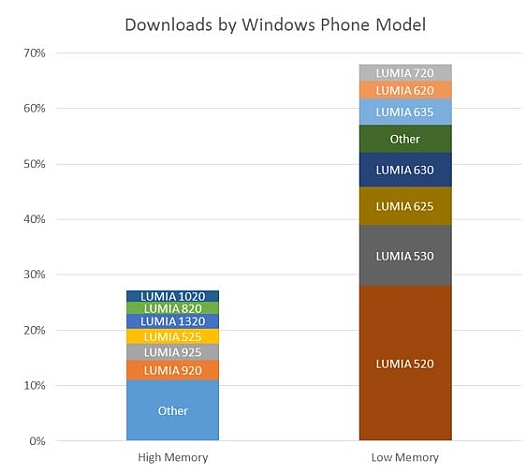 Microsoft earlier this month brought Windows Phone Store carrier-billing to India, Vietnam, Brazil and China. With last week's report for developers however, the Redmond-based tech firm claimed that all the three monetisation options - paid apps, in-app purchases, or in-app advertising (showing ads in the app) - generating 'significant' revenue. However, in-app purchases and advertising made more revenue.
The firm also revealed operating system visit statistics to the Windows Store and Windows Phone Store. 65 percent of the handsets visiting the Windows Phone Store were running Windows Phone 8.1, while 92 percent of the devices visiting the Windows Store were running Windows 8.1. Categorically, users of both the platforms mostly downloaded gaming apps followed by tools and productivity apps and music and videos apps (seen below).