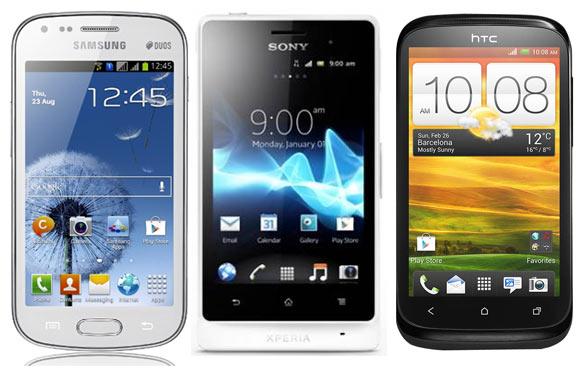 It is a matter of discussion nowdays,everyone goes to market to buy a smartphone and always got confuse between Different Phones from Different Brands!
Ok Today we will talk about this matter
So
Is it Worth to buy a smartphone just because of its brand?
For eg - If you see range of Rs.10000 you will hardly get a good phone from any decent brand like Samsung,Sony,HTC,Nokia,etc.
So mainly what you get in
10K is 3.5inch screen with 1Ghz processor
!
will you pay 10k just because it is of Sony/HTC/Samsung ?
Whereas in this same price you can get alot alot better phone!
You can get a
Dual Core Phone
and even a
Quad Core phone!
People say that their performance is not upto the mark but they are surely Better then these Garbage of Sony/Samsung/HTC.
In 10K you can get
Quad Core Processor 4.5-5inch IPS Screen,1GB RAM,moreover you can get Latest Jellybean OS!
So if you buy a phone just because of its brand then let me tell you that you have wasted your money on a piece of garbage!!
Always Check what you are paying for!
A Thread by Ginni Singh*
That's All Folks!