1.) Amar Singh Chamkila & Amarjot - Punjabi Singer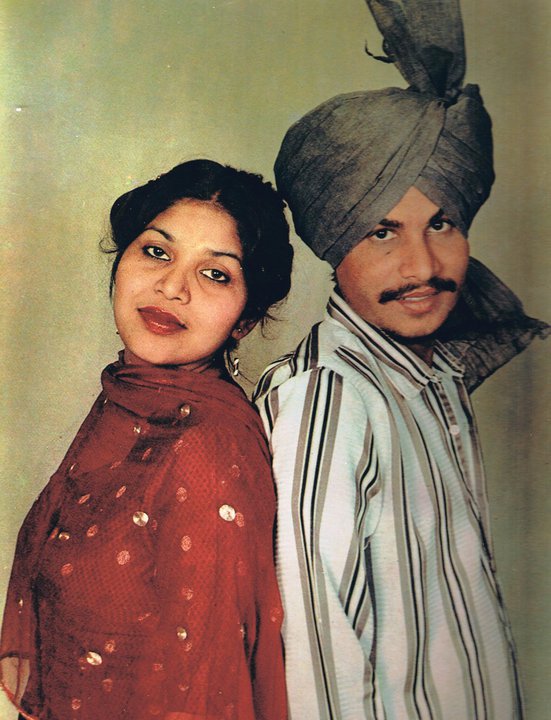 The popular but controversial Punjabi singer was shot dead at the age of 26 along with his co-singer Amarjot while they were performing in Mehsampur village in Punjab in 1988.
Chamkila courted several controversies in his time for lyrics that his detractors said promoted infidelity. Chamkila had introduced the paradigm of modern day relationships into Punjabi folk music which had, up until then, restricted itself to singing about legendary heroes, warriors and lovers from Punjabi folk-tales.
Chamkila was warned time and again about his lyrics as most of his songs centered around extra-marital relation.
There are many theories about the murders of Chamkila and Amarjot, who was reportedly pregnant at the time of her death. Bullets were pumped into the duo during a show in Punjab.
Punjab was at the height of militancy and terrorist groups were blamed for their deaths. Inter-caste tensions and professional rivalry were also attributed as causes of the killings. However, even 23 years the death of Amar Singh Chamkila remains an unsolved crime.
2) Divya Bharti - Bollywood Actress
Divya Bharti was the rising star of Indian cinema when she was launched way back in the 90s. While she won a million hearts with her acting in the commercially successful Deewana, Divya's acting career did not last long. Just as she turned 18, Divya decided to get married to Sajid Nadiadwala whom she met while working on the sets of Shola Aur Shabnam. Nadiadwala had come to meet actor Govinda but fell in love with Divya Bharti. According to reports, the doll-like Divya Bharti and her marriage to Sajid Nadiadwala was kept a secret so as to not affect her prosperous film career. However, Divya's happiness was short lived as on April 5, 1993, Divya was found dead after she fell from the balcony of her Tulsi apartment building on the fifth floor in Versova, Mumbai. While some call it accidental death, there have been other reports in the media hinting at the alleged involvement of the underworld mafia. According to reports in the media released during that time, Divya Bharti's body was sent for examination and a fair amount of alcohol was found in her blood. It was also reported that designer Neeta Lulla and her husband Dr Shyam Lulla had met Divya Bharti that evening. While the investigation of the case was stopped in 1998 and her falling from the balcony was termed as 'accidental death', speculations and the mystery around Bollywood's then youngest heroine cannot be overlooked.
3) Parveen Babi - Bollywood Actress
Gorgeous lady of her time, Parveen Babi was found dead in her apartment. If police had not broken in, no one would have known about her death. She was leading a lonely life and whether her death was natural, murder or suicide, no one knows about it.
4) Dilshad Akthar - Punjabi Singer
He was killed by a Deputy Superintendent of Police in Gurdaspur district during a performance for a marriage party. The drunk DSP insisted him to sing a song, nachchi jo saade naal, by Hans Raj Hans but Akhtar refused as the song belongs to another singer. Provoked over refusal, the officer snatched AK-47 from his bodyguard and fired on Akhtar. The DSP was not convicted and was set scot free from charges. Singers like Kuldip Manak fought in parliament and fought for rights f0r other Punjabi singers after Dilshad Akthar death. Which also, failed. Due to corruption in the parliament.
4.) Varinder - Punjabi Actor
Veerendra (January 29, 1948 - December 6, 1988) was a Punjabi film star. He is a legend of Punjabi cinema who starred in 25 films in his 12-year career.Veerendra was a cousin of superstar Dharmendra. Veerendra was like a brother to Dharmendra as Dharmendra was not only born in Phagwara at the same home as Veerendra but he also completed his education while staying with the family of Veerendra.
Veerendra was assassinated on 6 December 1988 during the shooting of Jatt Tey Zameen. Many people believe he was shot dead because he was in all Punjabi movies being made, and others became jealous.
5.) Subhash Chandra Bose - freedom fighter
Netaji Subhash Chandra Bose, Indian freedom fighter, is said to have died in a plane crash in Taiwan on August 18, 1945. But it has long been the subject of dispute, and considering his body was never found, there are innumerable conspiracy theories. Especially those that suggest he never died, and merely disappeared to the USSR.
6.) Jiah Khan - Bollywood actress
The rising star who started carrier with legendary actor Amitabh Bachchan, Aamir khan and Akshay Kumar has committed suicide. A six pager suicide note was found from her residence.
The suicide letter indicates her death after failure in love with son of Aaditya Pancholi. But she was also worried about her filmy carrier. The incident took place on 3rd June 2013. Jiah also attempted to commit suicide by cutting her wrist eight months ago but was saved.
7.) Smita Patil - Bollywood Actress
A national award winning actress who was known for her contribution to the film, theatre and television industry, Smita Patil died at 31 due to complications during delivery. On December 13, 1986, this Padman Shri award winner, succumbed to complications after giving birth to her son Prateik. Around 20 years later director Mrinal Sen alleged that her death was a result of medical negligence.
8.) Ishmeet Singh - Singer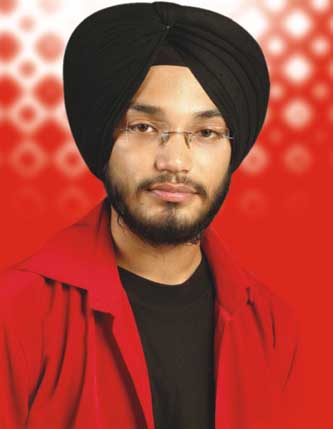 Voice of India singing contest winner Ishmeet Singh died at the age of 19 under mysterious circumstances by drowning in a swimming pool in Male, the capital of the Maldives.