Aishwarya Rai Bachchan was photographed at Mumbai airport right before she boarded the flight for Nice in the wee hours of May 15. Aishwarya was on her way to the Cannes Film Festival where she represents L'Oreal every year and is among the most watched celebs on the Croisette.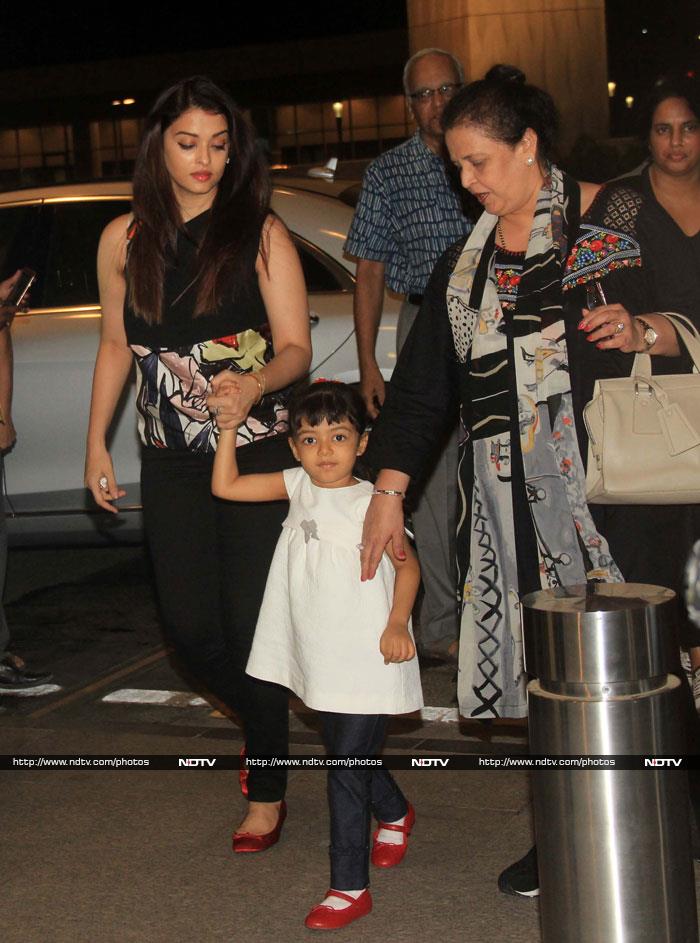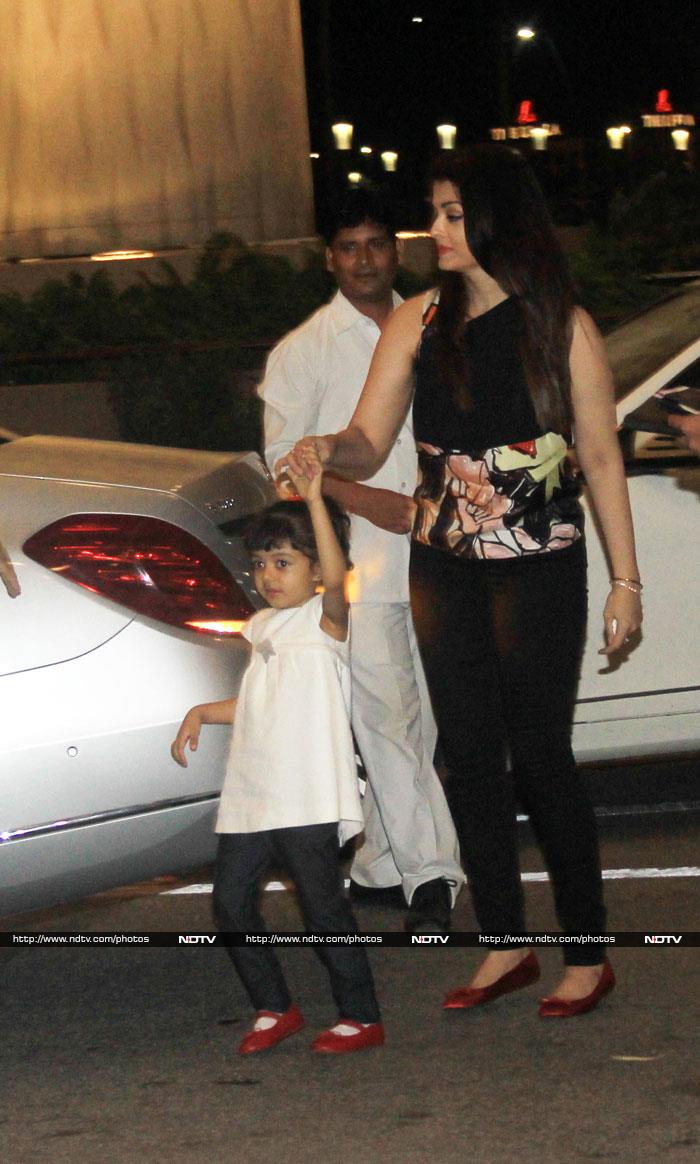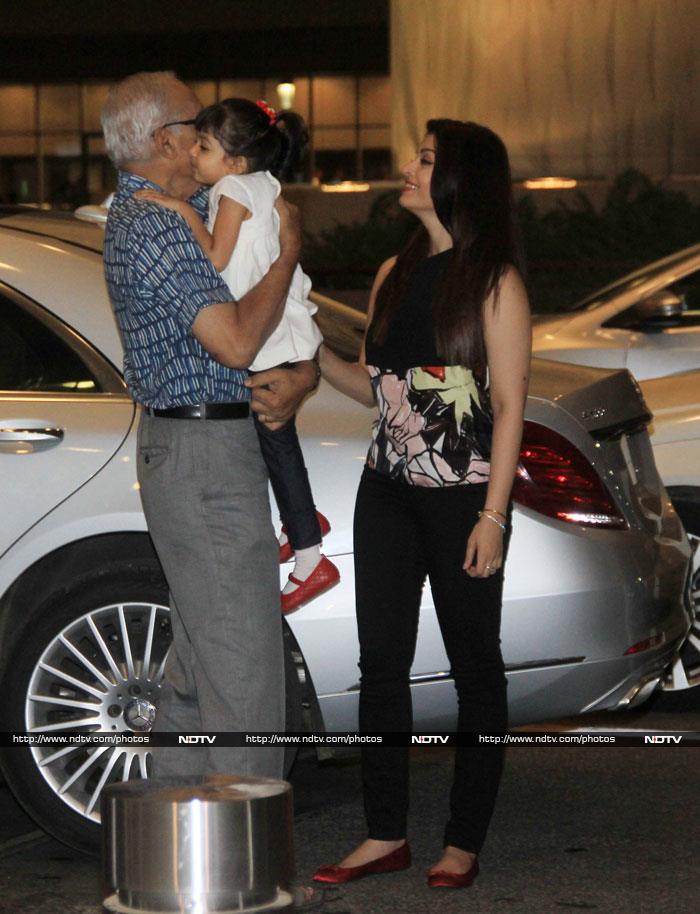 Also spotted at the airport was actress Sonam Kapoor, fashionably dressed in a houndstooth jacket, white top and black denims, and carrying a Fendi bag.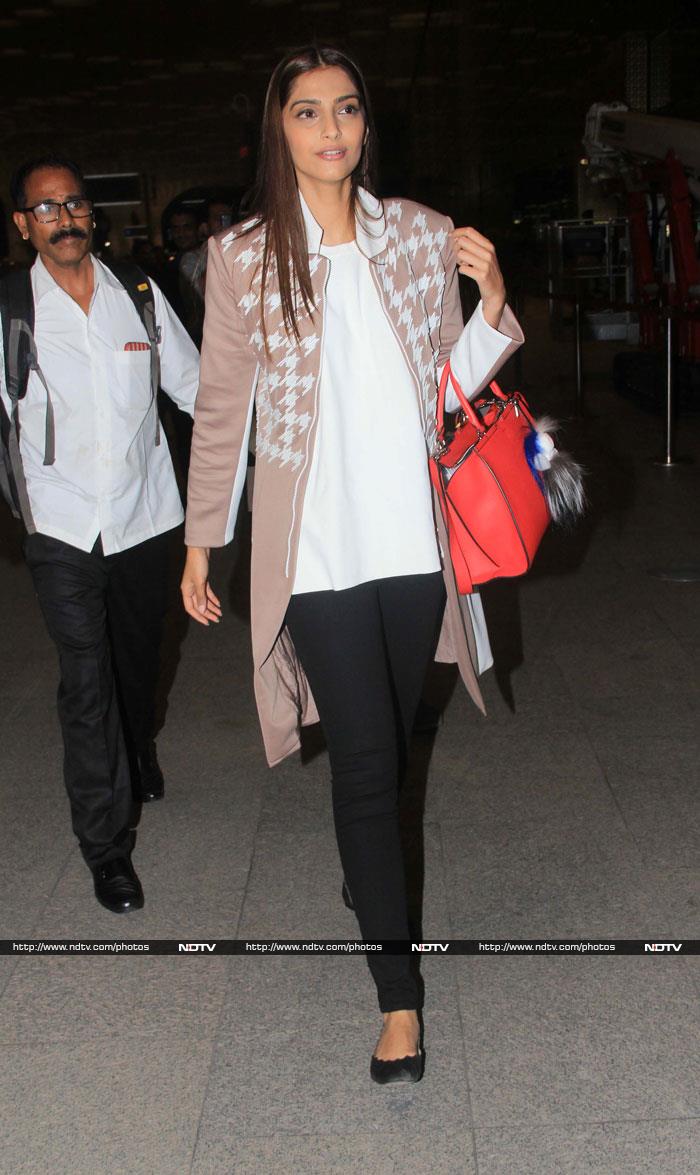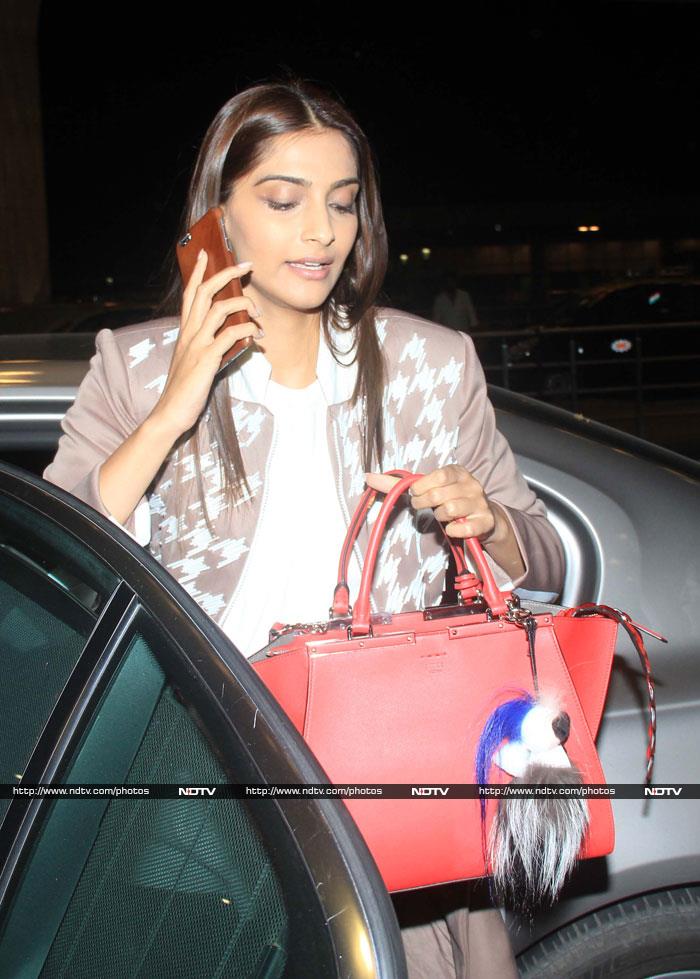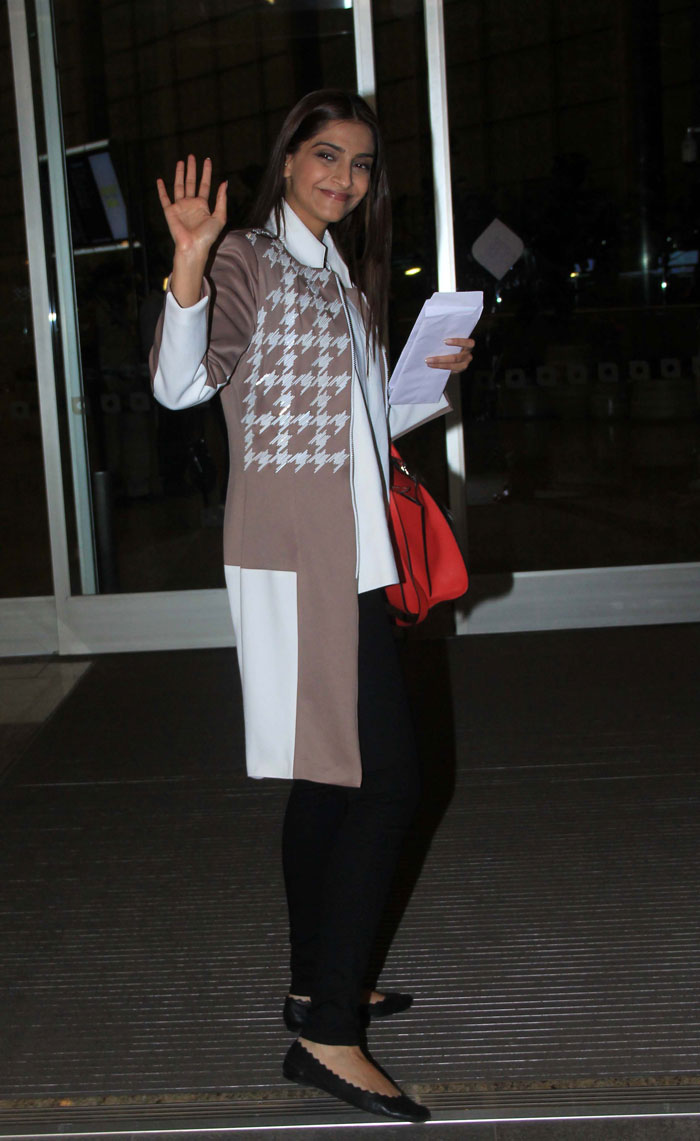 Sonam's sister Rhea Kapoor was flying with her.